Senior Human Resources Manager at SmartDev Team Vo and her teammate Diem Trinh told us all about Happy Fridays. It requires the HR department to be original, creative and have a real desire to make their colleagues happier.
How did the Happy Friday tradition come about? 
Everyone has their own definition of "cohesion". In SmartDev, "cohesion" is a cultural value so "Happy Friday" was born to convey that meaningful message. The activity becomes more and more special which creates a fun and vibrant atmosphere in the office and receives a warm welcome from all members in the company. Understanding the stress and pressure on everyone's work, SmartDev always organizes HF weekly to bring relaxing time for employees to enjoy and connect with others.
Has HF changed since its appearance? And how did it change within COVID-19?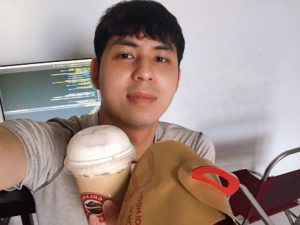 HF stays in the same shape since its appearance: the company's cultural values with its expectation, joys, and stories. The stories are more diverse and more interesting because SmartDev is expanding and growing more and more.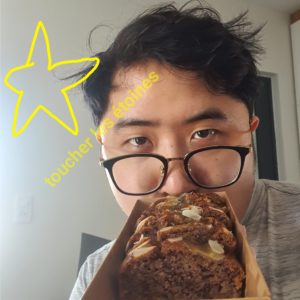 As a culture, HF is maintained, even if there is a covid-19 pandemic. Although SmartDev members cannot meet in person, we meet through the computer screens. As a habit, we will meet to share the joys and difficulties at work at 4pm every Friday, and enjoy a piece of cake or a glass of water which are delivered to all employees' houses.
Who comes up with the theme of the event and coordinates everything? Do you have any voting among employees for the topic of HF or collect the feedback?
We bring different stories every week: they can be personal stories to know new employees or a technical workshop. To maintain this tradition, it is impossible not to mention the contribution of the HR team. The HR team hosts the event so that the HF always takes place in the most effective manner with its true meaning.
What was the most memorable Happy Friday?
For many employees, every HF is memorable and the first HF working from home is unforgettable. Everyone was unfamiliar with the work and they encountered many difficulties when they worked from home. It was a big surprise when the shipper called and sent a gift as well as a wish to encourage everyone to overcome the work on Friday from SmartDev. HF still happened normally and was held online with funny games and everyone was excited.
What results does it bring? Is it just team building or something more like a family?
What could be more wonderful is when everyone gathers to communicate, participate in games, and enjoy a small party. The party is also an opportunity to get to know each other better, and this atmosphere can only be achieved by family: SmartDev is a family where everyone makes efforts together for the best.