Web Application Development
We can create custom-made web applications, built to last from the ground up — so you know your investment is solid. Our developers are rock stars when it comes to coding with JavaScript and PHP frameworks like React, Vue.js and Laravel.
Get Started
What Web Application Development Services do you offer?
SmartDev specializes in the majority of the web, mobile, and desktop technologies, UI/UX designs, security, business analysis, and QA/QC engineering. We keep in touch with the latest trends and changes in technology and adapt ourselves to it.
Whatever your app needs, we can handle it. We specialize in web, mobile, and desktop technology. We're ahead of the curve in tech trends and always use the best tool for the job. The more tools, the better the tool kit.
Java
Vue.js
React.js
Angular
PHP
Other front-end technologies.
We also offer backend services with Node.js, Java, PHP, and Python.
JavaScript Technologies
JavaScript frameworks and libraries are wildly and widely popular. They help developers build robust, responsible web apps and can be compatible with both desktop and mobile platforms.
If you're unsure of what kind of programming you need, fear not. Our project managers and developers will help you make the right call.
Vue.js Development
Vue.js is an increasingly popular choice for developers, as it's within the JavaScript framework and can integrate well with other Java-based work. Vue.js is excellent for single-page apps as well as prototypes. There's a heavy focus on UI with Vue.js, so end users often get a smooth experience with these apps.
If you're looking to add some interactive features to an already-existing app, Vue.js can be an excellent choice. It's compatible with a number of back-end technologies, like Laravel, meaning working it into programs is a cinch.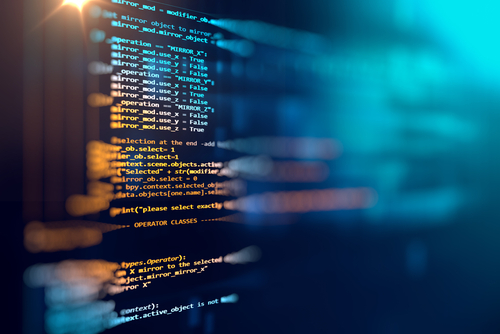 React Development
React is another popular JavaScript library that results in robust web applications. React renders quickly, is easy to maintain, and helps ensure code stability — the latter of which is of course important to end users, who just want an app that works.
React also has the advantage of being SEO friendly, helping websites boost their Google rankings. Rather than just praying to the spirits of the internet to increase your web presence, you can rely on React to provide some SEO value.
Laravel
PHP frameworks are growing in popularity as well, and our developers are experts in this realm. Laravel is currently one of the most popular PHP frameworks — and we can use it to build you an app custom tailored to your needs.
Laravel pros:
Open-source and written in PHP
Flexible and fast
Lightweight and simple syntax
Scalable
Why choose us?
SmartDev offers top-notch work at a price your company can be pleased with. That's a pretty good start, right?
A reasonable question would be, "How do you accomplish this?" In short: We pay attention. Our outstanding software engineers are ahead of the curve in their respective fields — they know just which tool is right for the job. And we listen to our clients — not just about their needs for a specific project, but their overall goals and company values. If it matters to you, it matters to us.
This results in customized and tailor-made solutions that help you get the results you need — time and time again.
SmartDev has been in the game for several years, and our experience means we can cheerfully cater to your needs. Once the project goes live, we offer post-project support, helping you with any minor change you may need. Of course, you can reach out to us with your queries, anytime,
Start your projects with us.
Web application development? We love it and we can't wait to help you build whatever you need. Our abilities include, but are not limited to:
Ensuring you have proper Enterprise Application implementation
Helping develop databases, from MySQL to MongoDB and Oracle
Developing Ajax-based applications customized to your needs
Developing and improve on existing web development applications for all devices
Programming from scratch using popular languages like PHP and Java
Migrating legacy applications and improving productivity for your business
Implementing solutions for e-commerce sites, payment gateways and more
Web Application Development
Improved Business usability and utility
Web apps boost the user experience with responsive websites that can be used over multiple devices.
Don't restrain yourself to any one medium or device.
Our developers make web applications easy to upgrade and maintain.
Know how we can help!
Talk to Us Today!
Arnaud Chadeyron
France Sales Director